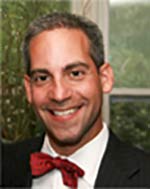 Mr. Salb is the Principal Attorney of Lippman, Semsker & Salb.
Mr. Salb litigates and provides counsel in Estate Planning and Probate Law matters. He also directs the Firm's work in its Employment Law, Business Formation & Disputes, and Domestic Relations practice areas. He has practiced with the Firm since May 1995; he previously served as Special Assistant to the Corporate Secretary of Sallie Mae. Mr. Salb has extensive litigation and appellate experience, including successfully arguing numerous cases before the United States Courts of Appeals, federal district courts, and state courts. Mr. Salb also coordinates the Firm's pro bono service, including making grants and donations of legal services.
Mr. Salb works with middle-class and high net worth families for estate planning needs. He has extensive experience in sophisticated wealth-transfer strategies, such as GRATs and installment sales; the structuring of family wealth through Family Limited Partnerships; asset protection techniques; charitable work, including the creation of charitable lead trusts and charitable remainder trusts; and assisting families with the emotional and pragmatic concerns related to intergenerational wealth transfer, including business succession planning for owners of closely held businesses, including creation and management of family limited partnerships.
Mr. Salb also has extensive experience with estate and trust administration, including valuing and probating estate assets, post-mortem tax planning, and preparation of complex estate tax returns. He also is experienced in advising individuals and charitable organizations in disputes involving estates and trusts, including will contests, and the representation of fiduciaries in tax controversies with the Internal Revenue Service.
Mr. Salb is often called upon to advise clients regarding the formation of new business entities, particularly high-tech and emerging technology companies. He is well-versed in online technologies and the legal issues encountered by technology companies. He advises clients forming start-ups, spin-offs from mature enterprises, or via mergers or acquisitions. He handles all stages of the process, including due diligence, entity-type selection, operating agreements, shareholder agreements, employment agreements, non-compete and non-disclosure agreements, vendor contracts, and the like. He also serves as general counsel to numerous companies, offering regular advice on all aspects of the business lifecycle, including business disputes, "works for hire" and other intellectual property disputes, employment issues, and business wrap-up.